This Charming Business is a Rare Gem!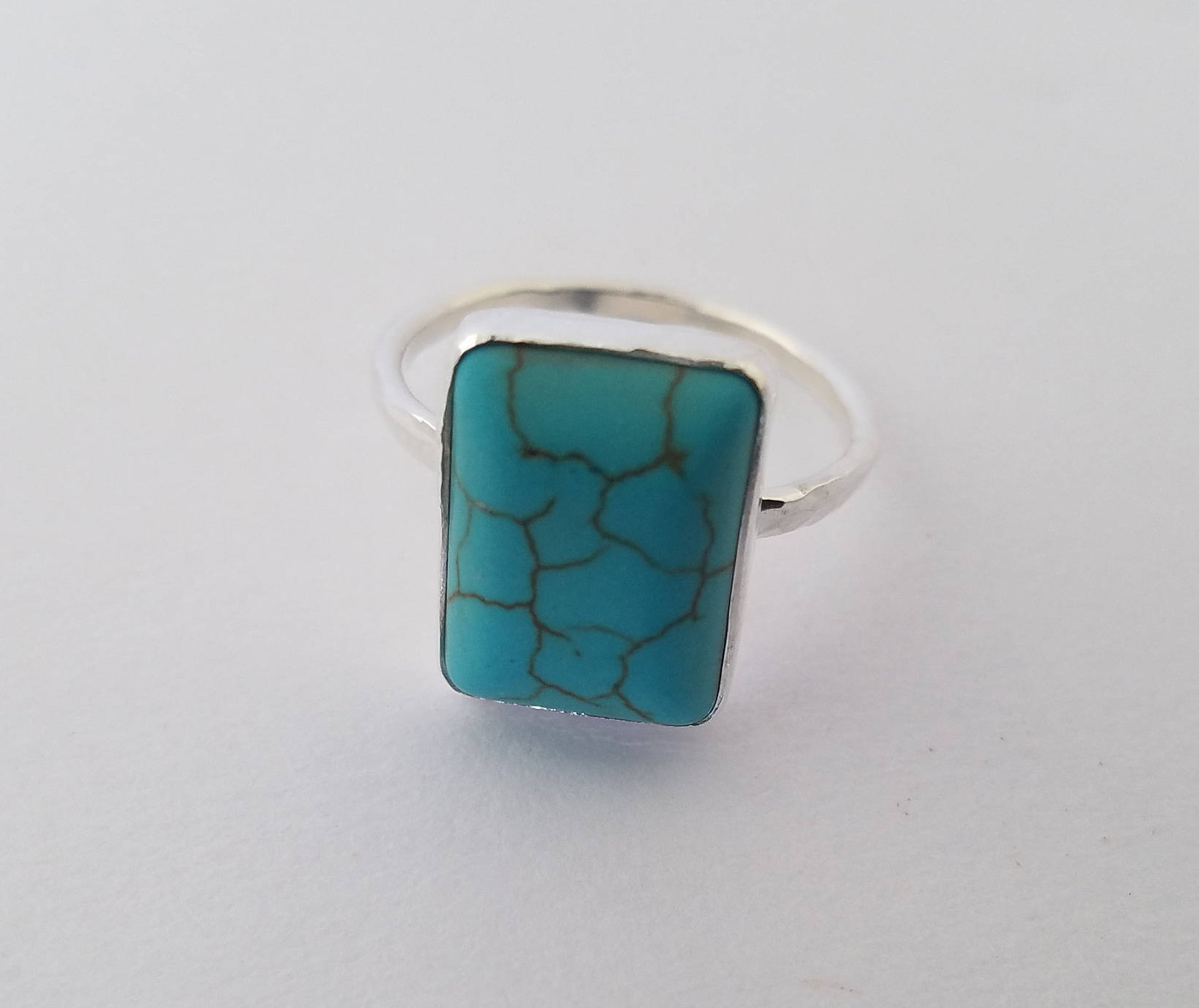 Imagine you're in a wedding as a bridesmaid and you receive a gift from the bride. Your gift is a beautiful beaded piece that's now lasted for a long period of time. Not only are your best girls rocking them, but soon after someone believed in you enough to go to Hobby Lobby, buy your first jewelry displays, tablecloths and encourages you to set up shop. That's what happened to Aesha. By the way of her sweet idea for her bridesmaids and stepmother, Chioma's Charm was formed. Not only are we swooning over her textured African ring and stackables -- but we love her vision. 25% of all sales are donated to a great cause. Meet Aesha Egbuna of Chioma's Charm in San Diego, CA!
What inspired you to start your business and why?: I wasn't planning to start a business. I decided to make gifts for my wedding party in the form of jewelry so that it would be from the heart and they could keep it afterwards. After my wedding I continued buying gemstones and making jewelry. My stepmother came over one day and saw all that I had created and put together my first jewelry party. I realized that people liked what I do and that day Chioma's Charm was born!
What does your company stand for?: My company is here to uplift the spirit! When you look good you feel good. I want to spread joy and encouragement to everyone that I meet and all of my clients. I work with gemstones which also offer metaphysical benefits to those who wear them. I make jewelry with a cause, for instance, my line of autism awareness pieces. 20% of my sales in this line are donated to a camp for special needs children www.campblessing.org Everything in my business is designed to touch someone in a way that changes their life or outlook for the better.
How do you create the life you want?: My husband is in the navy so we have to relocate often. We also have 3 beautiful children. I have been a personal jeweler full time for about 4 years now and I love it because I can work around my family and I can pack up my business and move it to wherever we may be stationed. I love what I do and it's important for me to help provide for my family and take care of them as well.
Where do you find inspiration?: Mostly from the gemstones that I use. I rarely have a design before choosing the stone. I let the stone tell me what to do. I have always loved rocks. When I was little I would collect rocks and gemstones. I can see that love manifesting itself now in my work!
How has your business made you a better person?: I am more open to people and building relationships. I am passionate about what I do and always enthusiastic. I have learned so much and am continuously setting new goals and learning new skills. I am eager to share what I have learned and most of all I continue to find ways to use my craft to help people.
What makes you HUMAN?: I am hard on myself at times, but that also helps me to keep striving for greatness.
CONNECT WITH AESHA:
Website: http://www.chiomascharmjewelry.com
Social Media Handles: www.facebook.com/chiomascharm, @chiomascharm
Email: chiomascharm@gmail.com