T.D. Jakes Ministries Host 2015 MegaFest in Dallas, Texas
The natural beauties of MegaFest 2015.
HoneyBeFit: Chef G. Garvin hosted the Mega-Chef Celebrity Cook-off!
HoneyBeFit: Angela Davis host the MegaFit Workout Sessions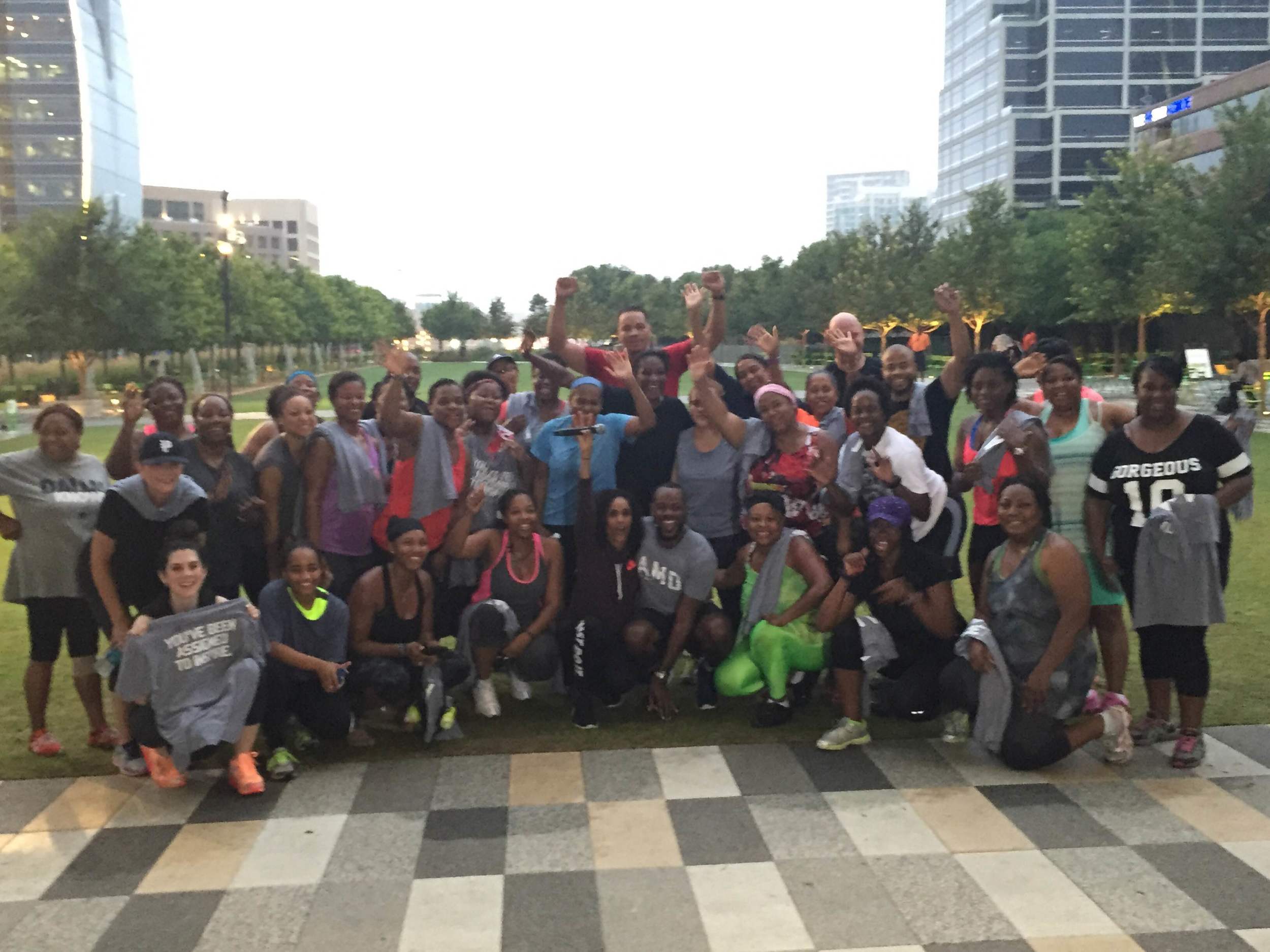 HoneyBeChat with five-time All American #AngelaDavis (@shapewithAngela) after a one hour intense workout in Dallas Texas at #Klyde Warren Park as a part of #Megafit for Megafest Dallas 2015.
Q:How do you keep your hair from not getting in the way of your workouts.
Angela: I keep it in its natural state instead of trying to process it and I wear it natural. That's the key. A good routine and a great conditioner to keep it quenched and heathly.
Q: What is the key to keeping your hair healthy especially after an intense workout like this?
Angela: Natural hair will get dry so conditioner is important. Preferably leave in conditioner. I don't just use the same conditioner all the time because my hair starts getting used to the same product so I (often) change it up. (currently using Biolage) but I enjoy switching it up all the time.
Angela on Mind Body and Soul:
"We make choices all through our day and at the end of the day, we become those choices which affect our mind body and soul."