Not like YOU...like Blue!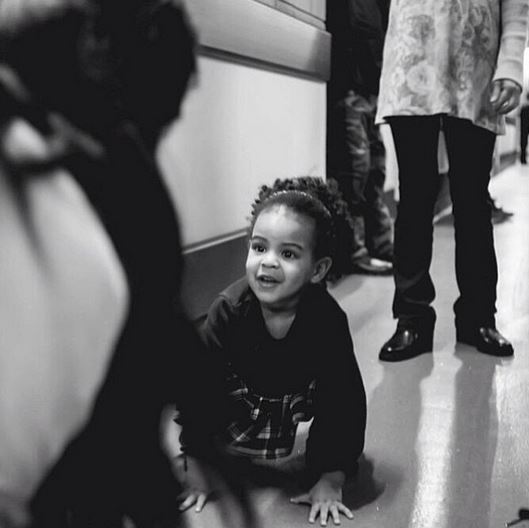 Are we ever going to get over the fact that a black child was born with less than silky straight hair? I guess even when you come from the musical powerhouses that are Jay-Z and Beyoncé, you still can't dodge the judgment. Today we discovered that not only are people supporting and backing Blue Ivy 100 percent for rocking her baby fro', but they've taken it to social media to form "Bey like Blue!"
An Instagram and Tumblr page has surfaced showing support to the 2-year-old megastar and VMA show stealer! BeyLikeBlue is a featured natural page that freely and positively pushes the open and vulnerable sides of natural hair in women and children. Who wouldn't want to Bey like Blue?
Blue Ivy has been the subject of ridicule since the announcement of her existence over two years ago. Has natural hair and the freedom to rock what you like for yourself and your children really changed if we are still hung up on one tot and he super fab fro? Check out Bey like Blue and you make the choice!