Rapunzel...Rapunzel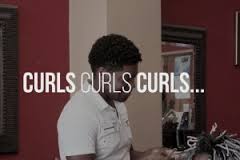 This one is it ladies and gentleman! Darrius Peace aka "The Man" presents the best ways to grow your hair longer and stronger. After the release of his last four videos, Darrius continues to give you the greatest tips is the most convenient and information jam packed series. Logon to Youtube.com and visit the Love Publicity channel for the full summer series and it's absolutely free!
Darrius says," The subject of hair growth is a very complicated subject because there are many factors that go into hair growth Darrius Peace explains, "The subject is complex because hair growth is typically a genetics thing." Do not fret; many different types of hair can still grow long. Peace gives solid advice on how to get your hair to grow longer."
Love Publicity says," See more tips by Darrius Peace by visiting him on Myhairaintnappy.com, Facebook, Instagram, and Twitter.
Jaime "Alea Jay" Jacobs
Curl News Correspondent &
Editor of FlawLessNBrown.com