Play With It..Will You?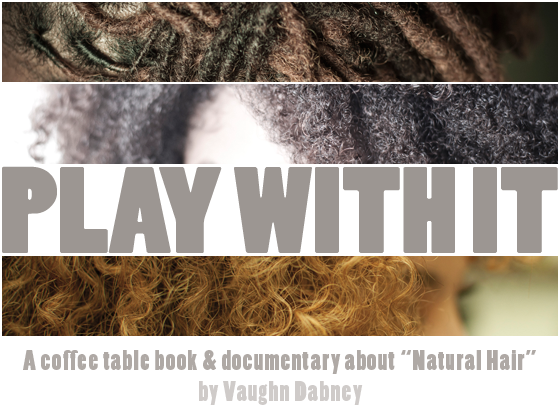 Have you discovered the "Play with it Project"? Photographer, Blogger and Entreprenuer Vaughn Dabney reaches out to the kinky, curly world for a little inspiration and in the midst of all that hair created a photography project, coffee table book and documentary exploring natural hair.
Photographer and developer Vaughn Dabney says, "This project is about shedding light on the natural hair movement and why certain women either embrace or reject the notion of natural hair. Using photography and film as my media, I will attempt to debunk myths, uncover hidden desires, and bring forth truths about women with natural hair. (via youcanplaywithit.com)
This documentary will feature some of your favorite naturalistas. We may have even spotted @rockyorizos! Follow @playwithitproject on Instagram and check out the trailer for the most unique natural hair documentary ever at youcanplaywithit.com.
Jaime "Alea Jay" Jacobs
Curl News Correspondent &
Editor of FlawLessNBrown.com