#Prettyperiod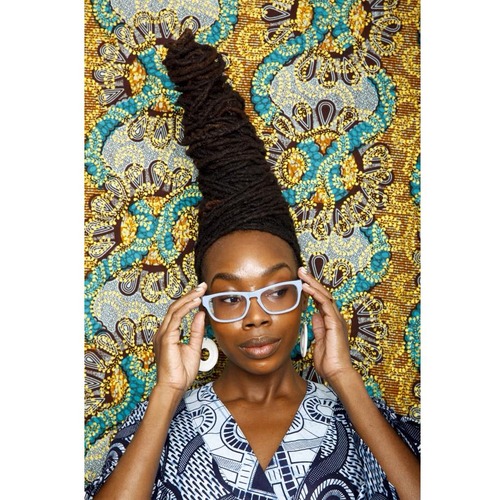 There is something regal about Brown skin. Always has been. When we describe the women we see on a daily basis, in real life, social media etc. we often compromise a compliment by adding a disclaimer. (Completely unsolicited) "She's sexy…for a black girl." "You're the most beautiful black women that I've ever seen" or the most popular one "she's pretty…for a black girl. "Women of color are no longer in denial about their presence in this world. It may take us all our lives to build a cultural esteem that other ethnicities may embody prematurely, but we are here and we are dominating. Our every existence brings life and "color" to everyone's world.
PrettyPeriod is an online visual community created by an educator, rooted
in the positivity of brown image. Via prettyperiod.me "#Prettyperiod is a (soon to be) trans media project created as a visual missive in reaction to the oh-so-popular, yet oh-so-offensive "compliment" - "You're pretty for a dark-skinned girl." Our collective response is, "No, we're pretty. PERIOD."
Prettyperiod has been featured on TheRoot.com, AfroPunk.com,
BlackAmericaweb.com, Forharriet.com and several others for their dedication to depicting a wide range of brown faces and bodies. Join them on their mission to spreading a vision of beauty to the masses at prettyperiod.me.
Jaime "Alea Jay" Jacobs Founding Editor of FLAWLESSNBROWN.COM http://flawlessnbrown.com/